Our team can identify risks and help secure your mobile applications, eliminating threats to your data.
It is important that mobile application penetration testing is undertaken by organisations storing any form of valuable data. We'll assess the design and configuration of your mobile applications to detect cyber security risks that could lead to unauthorised access, attacks, malware infections, data loss and any other potential security breaches.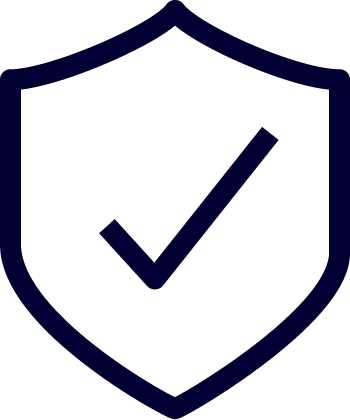 75

%

of mobile apps fail basic security tests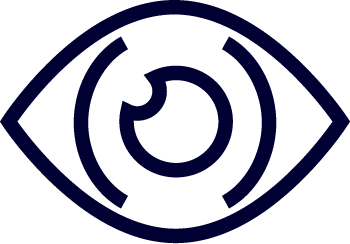 2

/3

of organisations have been breached via mobile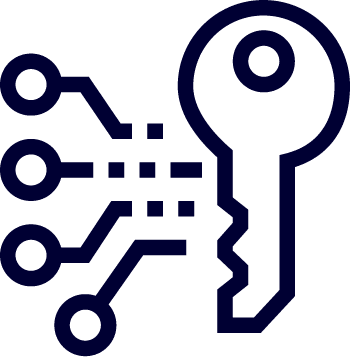 50

bn

is the estimated cost of mobile cyber breaches
What is mobile application penetration testing?
Mobile Penetration Testing Service
Mobile devices have become a major part of our lives and the applications on them are a dominant form of digital interaction and engagement. The average user interacts with at least four to five mobile apps every day.  
With this increase in usage, organisations must now take steps to secure these mobile apps in order to protect the business, its reputation and most importantly, its customers. 
Our application testing methodology and techniques are closely aligned with the OWASP (Open Web Application Security Project®) Top 10 and are both CHECK and CREST approved. However, a one-size-fits-all approach to mobile app security testing isn't sufficient. We understand that every business and mobile app is unique and requires a different level of security. 
Once the vulnerabilities in your mobile application that could cause a cyberattack are identified, we'll support you in securing them, preventing future attacks. 
A mobile application penetration test process will look for a range of exploitable vulnerabilities
What else does a mobile application penetration test look for?
Our mobile application pen test service covers the following OWASP Top 10 Application Security Risks:
M1 – Improper Platform Usage

 

M2 – Insecure Data Storage 

 

M3 – Insecure Communications 

 

M4 – Insecure Authentication 

 

M5 – Insufficient Cryptography 

 

M6 – Insecure Authorization 

 

M7 – Client Code Quality 

 

M8 – Code Tampering 

 

M9 – Reverse Engineering 

 

M10 – Extraneous Functionality

 
What are the biggest threats to your mobile application's security?

Data Leakage 
If you move valuable data across your network, the application could leak data to cloud storage, backups, or the keyboard cache unless the proper permissions are in place. 
Insecure Data Storage 
This could be especially true if you've had an external developer create your mobile application. When developing mobile apps, we must take extra care when storing user data. For example, we can use appropriate APIs and take advantage of hardware accelerated security features. 
Code Quality
If a threat actor is able to easily reverse the application's code to find flaws, they can use this information and gap in security to exploit the flaw by injecting malware.  
Web-based Communication
By ensuring that transport layer security (TLS) protocols have been deployed, your data will be encrypted when communicating with your network or other devices across the internet
Make an enquiry
69% of customers said they would never return
Customers are less likely to buy from a breached organisation
Each security breach up costs up to $3 million per year
Can your business sustain such a significant spend?
Your clients' stolen data may be sold on the dark web
Is your brand strong enough to withstand such a blow?
Discuss your cyber security options
Get in touch today to speak to an expert and secure your business, or call us on 0800 090 3734
Our mobile application penetration test process is thorough
Information Gathering
We'll perform information gathering/reconnaissance to identify the applications primary purpose and logic to understand the full framework of the application and allow us to tailor our testing methods to your deployment.
Interaction with the Mobile Platform
Mobile operating system architectures offer rich inter-process transmission facilities that enable applications to exchange data. We test for IPC APIs misuse, sensitive data or functionality unintentionally exposed to other apps running on the device. We'll also check if the current application permissions requirements are valid or excessive.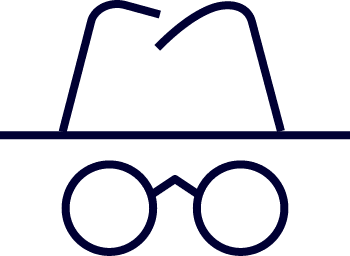 Local Data Storage
When developing mobile applications, the protection of sensitive data, such as user credentials and private information, is vital to mobile security. The application may unintentionally leak data to cloud storage, backups, or the keyboard cache. Our security professionals examine how your application stores and handles sensitive data.  
Communication with Trusted Endpoints
Does the application use a weak, un-encrypted channel to connect to another device, exposing users to a man-in-the-middle attack?
Our security experts will ensure the application uses a protected, encrypted channel for network communication using a secure protocol with appropriate settings.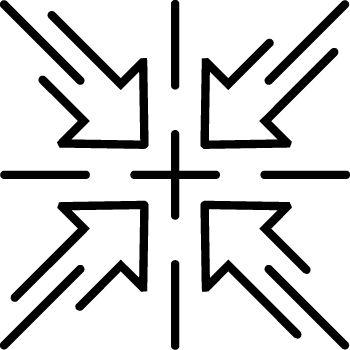 Authentication Testing

 
Our security professionals will use common testing parameters to examine how credentials are transported over the wire, are they encrypted, is the transport mechanism itself encrypted?
Can the credentials be easily extracted or un-encrypted. Is it possible to bypass the authentication process entirely? Is there a suitable lockout process for failed attempts?
These are just a few examples of our extensive testing. We will attempt to un-cover any potential weakness in your whole application authentication schema.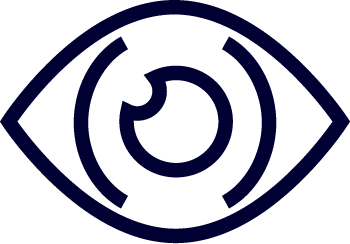 Authorisation

Testing 

 
As part of the authorisation testing, we'll attempt to break out of the given authorisation profile and view content or application features that should not be enabled for the posture we are testing.
This could include direct file access testing, or full authorisation schema bypass.
We will also attempt privilege escalation.  
Exploit Mitigation
Mobile applications work together with the trusted backend service and user interface, so common vulnerabilities such as SQL injection, buffer overflows, and cross-site scripting, may manifest in applications when disregarding secure programming practices.
Our security specialists identify and assess user input and injection attacks, plus examine logic and design flaws which result in access to unintended memory locations.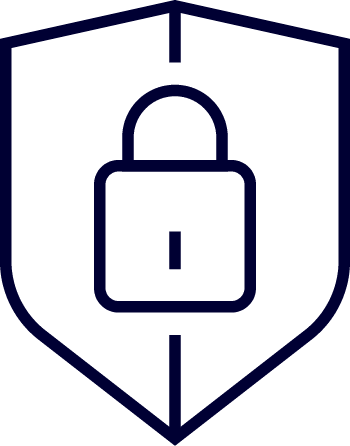 Anti-Tampering and Anti-Reversing

 
Our team will investigate if the application can run on a mobile device with administrator (root) privileges and how it defends against runtime memory patches.
This is just one example of the comprehensive evaluation undertaken at this stage.  
Report/Analysis, client walk through

 
Our security professionals will complete a full report detailing the technical issues and explaining the impact these have on your organisation, including a full handover to ensure every part is explained.
The report is tailored to two audience types, technical and senior executives.
It is important that both audiences clearly understand the business impact caused through the vulnerabilities identified. This enables you to prioritise the mitigation steps to reduce the greatest impact on the organisation first.  
Information Gathering

Interaction with the Mobile Platform

Local Data Storage

Communication with Trusted Endpoints

Authentication Testing

Authorisation Testing

Exploit Mitigation

Anti-Tampering and Anti-Reversing

Report/Analysis, client walk through
Protect your mobile applications
A security partner you can trust
Make sure you're truly protected by putting your networks, systems and applications to the test. As with all cyber security, external penetration testing forms part of a robust security posture. We'll work with you to identify and remedy weaknesses in your security before a malicious party exploits them.
"DigitalXRAID offered an ongoing cost-efficient service which provided us with the peace of mind that our organisation would be protected, and our members' information would remain secure within the cloud-based community."
– Airmic
Discuss your cyber security options
Get in touch today to speak to an expert and secure your business, or call us on 0800 090 3734
Cyber Security Experts
Our team comprises professionals selected for their industry expertise and outstanding work ethic, allowing us to provide you with market leading cyber security services.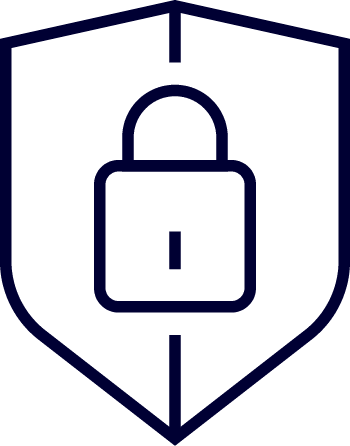 Long term solutions
We deliver long term solutions to ensure your company is protected. A longstanding partnership with the right cyber security provider is invaluable.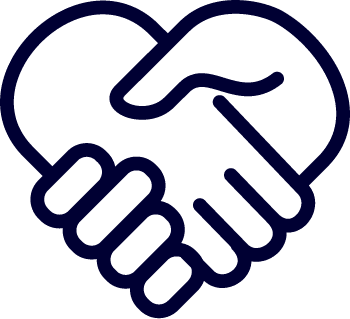 Personal touch
Your business is unique. We will listen and work closely with you to understand your challenges, identify the vulnerabilities that are particular to your business, and put in place tailored countermeasures.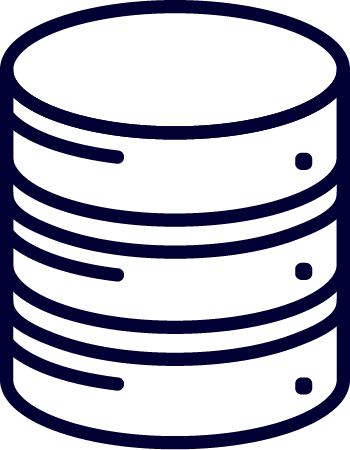 Industry leaders
Our expertise, experience and knowledge base puts us in the ideal position to deliver industry leading protection against existing and emerging cyber threats.
Managed Service
No single test or report is ever going to be enough to secure an organisation against the complex cyber threat landscape. As your Managed Security Service Provider (MSSP) we will construct a developed, bespoke and reactive plan to take care of your entire cyber security requirements now and into the future.
Your trusted partners, we'll deliver guidance, support and recommendations based on real evidence and genuine assessment of your business needs.
We'll continually test your networks, identify exploitable factors, and upgrade your facilities to meet your evolving needs.
We'll make sure your cyber protection remains robust, comprehensive and cutting-edge.
Find out more about our managed service:
Managed cyber security packages
Protect Your Business & Your Reputation.
With a continued focus on security, you can rest assured that breaches and exploits won't be holding you back.