Strengthen Your Security Posture with SOCaaS
The threat landscape is evolving. Cybercriminals are becoming more inventive in the ways that they gain access to business systems and data.  
The reality is that technology alone is not enough to keep attackers at bay. And, already overstretched teams can't keep up to date with the latest hacking trends in order to defend their organisations sufficiently.  
Businesses that lack in-house expertise or resources will struggle to know how to combat evolving hacking techniques. Preventing, detecting and responding to cyber breaches takes a deep level of skill which is in very short supply across the globe.  
The best decision for any company looking to proactively protect their business from cyberattacks is to enlist a SOC-as-a-Service (SOCaaS) provider—also known as virtual SOC (vSOC).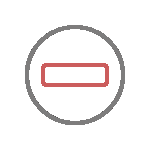 39

secs

There is a cyberattack every 39 seconds

65
cyberattacks happen every day

4000

+

ransomware attacks take place around the world daily
What is SOCaaS and What Are Its Benefits?
A Security Operations Centre (SOC) function is made up of highly skilled security analysts and a wide range of technology and tooling. It collects data from across an organisation's entire network to detect, analyse and respond to cyber threats and reduce risk.   
However, building an in-house team to protect your business 24/7/365 is a huge challenge. There's also the global cyber security skills shortage and high ongoing costs related to tooling, training and other resources needed for a 24/7 operation. 
So, many businesses are turning to third-party SOC providers for the following reasons:
Threat monitoring and detection is the critical piece in any cybersecurity strategy to protect your business from cyberattacks. That requires highly trained and skilled security analysts and a vast array of tooling.
You can get these without overspending on in-house tools by partnering with the right provider.
A managed security service provider (MSSP) can provide your business with advanced cyber protection to prevent hackers from gaining access and going undetected. That means any threats are caught and neutralised quicker.
With no monitoring or prevention in place, it can take as much as 7 months to even identify if you've been breached. That's before the months it would take to contain the attacker, who would have moved across the organisation's networks undetected. Undetected attacks can take over 300 days to contain. 
A managed detection and response (MDR) team collects data logs around the clock, actively monitoring for real-time incident response and protection against cyberattacks. Any security incidents are identified, even outside of business hours, and responded to rapidly — minimising the impact and cost.  
With managed security, your organisation is able to monitor and detect potential threats and breaches 24/7/365, identifying them before any damage is done. That's why the best way to boost your existing security is to outsource to an MSSP.  
The MSSP will have the latest technology and tools, the highest level of expertise, and 24/7/365 systems, applications and network monitoring, to prevent cyberattacks in real time.
Providers of SOC as a Service have elite security accreditations (such as CREST), industry expertise, and customised security solutions. Plus, a fully managed service, such as DigitalXRAID's 24/7 SOC, can offer round-the-clock monitoring that may not be possible for your organisation. Discover why this service could be right for you.
Discuss your cyber security options
Get in touch today to speak to an expert and secure your business, or call us on 0800 090 3734
What Does SOCaaS Monitor?
A SOC service monitors all network traffic and activity across systems and applications to detect suspicious activity from inside or outside of the organisation. It gathers any event logs or user activity from cloud or network infrastructure, devices, applications, and more, across all of your environments.  
The analysts will then use technology, tools and intelligence platforms to identify anomalies. Any threats detected throughout the day or night are responded to immediately before any disruptions can be made to cause operations to fail or reputation to be damaged.
Talk to the Team
For a cyber security service to truly protect a business from threats on a 24/7/365 basis, it needs a constant feed of data, such as:  
Network and DNS logs
Firewall and intrusion detection logs
Email and weblogs
Database activity logs
Event logs
And many more 
How to Choose a SOC as a Service Provider
Not all security offerings are created equally. Finding the right partner is essential for effective threat detection and response and complete protection from cyberattacks.  
It's extremely important for businesses to find a provider that goes above and beyond. 
Your business needs full-time protection, dedicated customer service and continuous feedback and reporting. This will not only give you peace of mind that your operations are secure, but also crucial intelligence that can be used to enhance cyber-resilience for the future. 
For a guide on how to choose the right fully-managed SOC service provider for your business, read our blog, or download the ebook.    
Discuss your cyber security options
Get in touch today to speak to an expert and secure your business, or call us on 0800 090 3734
SOC as a Service
World Class Security Service from DigitalXRAID
With 25+ years' experience in cyber security solutions, DigitalXRAID exists to take industry best practices usually reserved for enterprise-level organisations and deliver market-leading services for any business of any size. 
Our CREST-accredited Security Operation Centre operates 24/7/365, keeping you safe every day of the year. Our dedicated team of highly skilled security analysts monitor networks, systems and applications to respond to cyber security threats and remediate in real time. 
DigitalXRAID's team will identify and neutralise cyberattacks in less than 6 minutes. 
The analysts work as an extension of your own team, seamlessly supplying world-class managed detection and response to cyber threats (also referred to as XDR (eXtended Detection and Response).  
The fully managed service utilises state-of-the-art technology and tooling and the highest level of expertise, for less than the cost of one information security employee.  
Our service features include 
Vulnerability management

IDS & IPS

Threat mining

SOAR (Secure Orchestration and Response)

SIEM & log management

Endpoint D&R

File integrity monitoring

Dark web monitoring

Full compliance reporting
As a fully managed security service, you won't need to update or configure any tooling. 
To protect your business and your reputation, learn more about our offering or speak to a security expert. 
Cyber threats never stop, so why should your security?
Our SOC-as-a-Service operates 24/7/365, run by some of the highest qualified security professionals in the world. DigitalXRAID's SOC analysts hold CCIE (CISCO Certified Internetwork Expert) Security and CISSP (Certified Information Systems Security Professional) certifications, amongst others. 
The offering is one of the first in the world to hold the illustrious CREST certification and continues to be in the top 1% globally with this and other credentials. 
Unlike other managed security products available in the market, DigitalXRAID is completely vendor-agnostic and impartial. So, we're able to offer aggregate value and advice which is purely in the best interests of your security.  
Our service has achieved government-grade security accreditations on top of the elite CREST certification, with ISO 9001 for Quality Management Systems, ISO 20000 for IT Service Management and Cyber Essentials data security certifications added for complete peace of mind for customers. 
Talk to the Team
Protect Your Business & Your Reputation.
With a continued focus on security, you can rest assured that breaches and exploits won't be holding you back.